beer brewing
As almost everyone knows how beer tastes, but no one really knows how it is truly produced, we created an interactive beer project. It should give a simple overview and guide the user through the beer brewing process - from the grain to the bottling.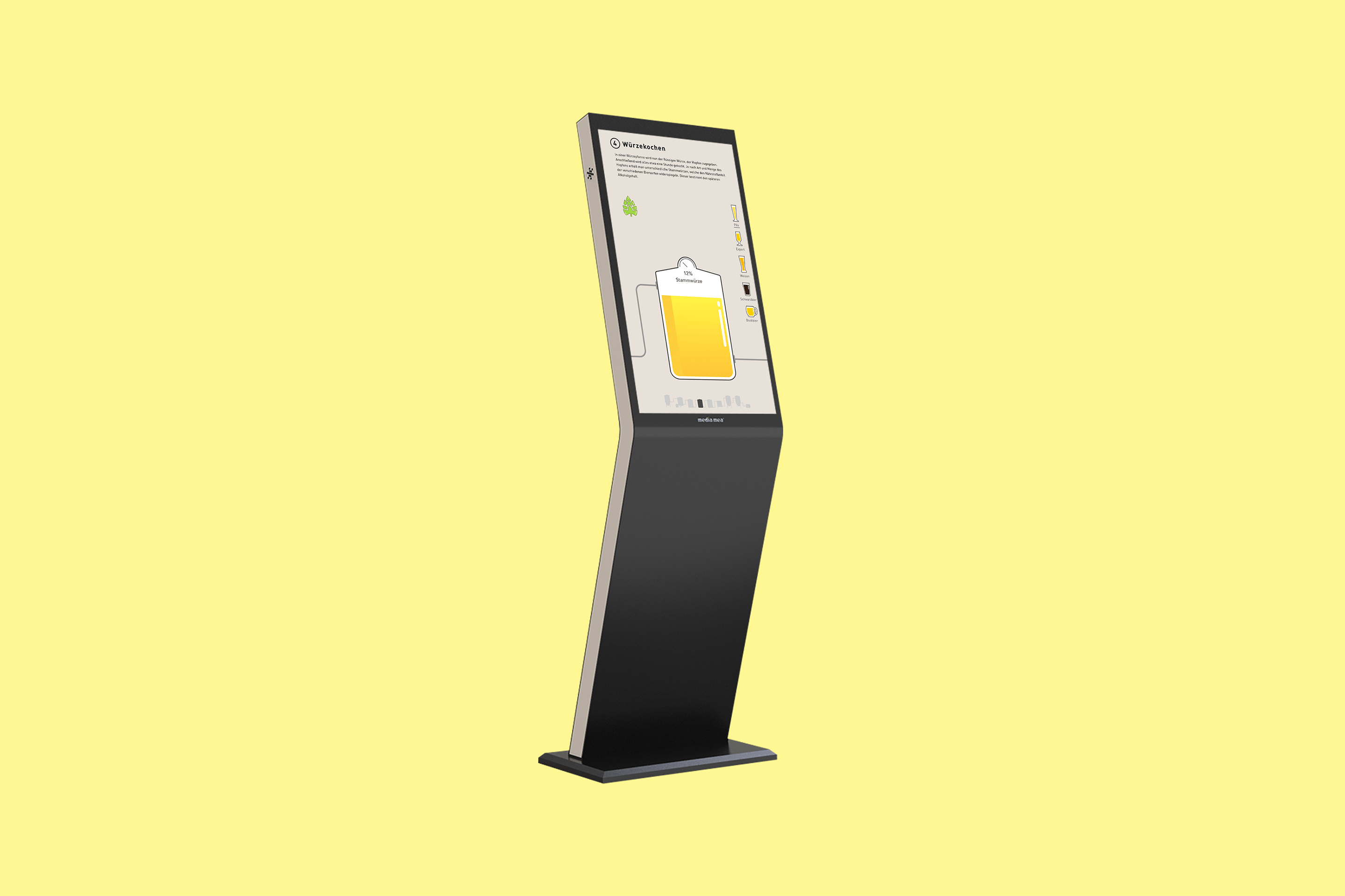 We took a closer look at the brewing process itself, the purity requirement and the differences in beer types. Our aim was it to transfer the most important information in a simple, interactive and playful way.

The brewing process consists of nine steps, which we connected with an illustrated pipe to keep it realistic and to make clear that it is all based on one context.
We took over and illustrated all important elements based on the brewing, such as tubs, pipes and ingredients.
We pictured our project in a flat design to keep it clear and easy to understand.
The application starts with a short information about the purity requirement and geht über to the process. The user can interact with different icons on the side, showing different beer types, or with ingredients above the tub that can be moved.
We illustrated our project in Adobe Illustrator, visualized it in Sketch and coded our interactions with Framer.